Nintendo will introduce a new Switch console this September: the Nintendo Switch Lite.It is designed to be a more affordable, handheld-only alternative to the existing Nintendo Switch, but play all the same games.
Here is everything you need to know about the Switch Lite, including price, release date, specifications and more.
What is the Nintendo Switch Lite?
The Nintendo Switch Lite is an addition to the Switch range, to complement rather than replace the existing console.
It is cheaper, smaller and handheld-only, which means it will not plug into a dock or connect to a TV. If you still want to play games at home, you really need the standard Nintendo Switch still.
Nintendo Switch Lite specifications
Although the Switch Lite is cut down in size and is restricted to handheld play only, it is still as capably specced on the inside as its older sibling.
CPU/GPU: Custom Nvidia Tegra processing
RAM: Thought to be 4GB like the Switch, but unconfirmed
Storage: 32GB - upgradeable by microSD card
Connections: Wi-Fi (802.11ac), Bluetooth 4.1, NFC, USB-C (charging-enabled)
Touchscreen: 5.5-inches, 1280x720 resolution, LCD
Speakers: Stereo
Battery: 3,570mAh - can last up to six hours with three hours charging time from flat to full
Measures: 91.1 x 208 x 13.9mm
Weight: 275g
Colours and models
The Nintendo Switch Lite will be available in three colour options: yellow, grey or turquoise.
Special edition models will also be made available over the coming months, including a Pokemon Nintendo Switch Lite Zacian and Zamazenta Edition that will be on limited sale a month after the standard Lite (from 8 November 2019).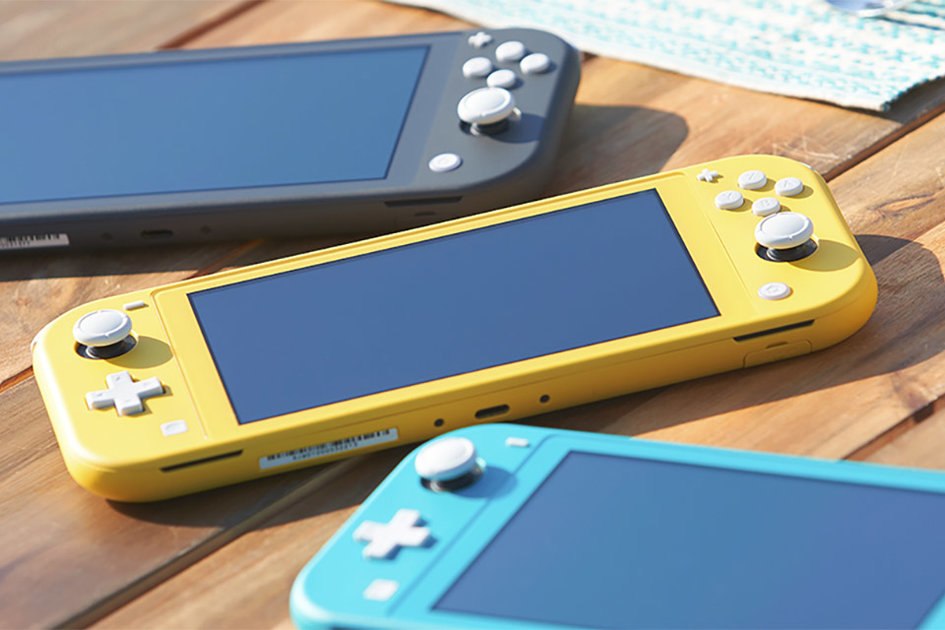 The Nintendo Switch Lite price and release date
Nintendo will release the Switch Lite in several countries worldwide on September 20, 2019.
It is still waiting for confirmation in the UK, but will cost $199.99 in the us - including pokemon special edition models.
Considering that the standard Switch will cost $299.99 in the us and £279.99 in the UK, the Switch Lite is expected to be available in the UK for around £179.99.
Do you look forward to the new Nintendo Switch Lite?and which is your favorite colour?